LA PETITE: The Styled wedding shoot | grand rapids, MI.
Monday July 15th, 2019.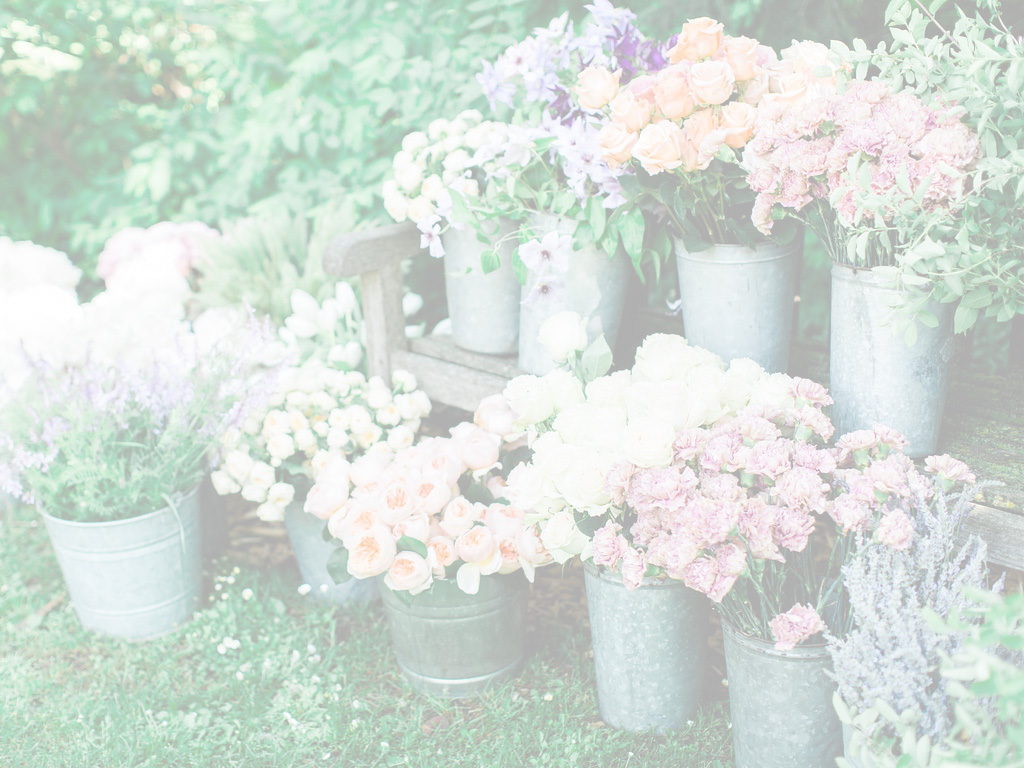 Styled inspiration photo shoots are a wonderful tool to use to hone your photography and design skills, as well as creating something beautiful to add to your portfolio, in order to attract your ideal client. At this one-of-a-kind La Petite Bloom Workshop, you will learn exactly how to dream up, execute, and shoot or style an inspiration shoot. With a short teaching portion on photography and design principles, the majority of this workshop will be a hands-on experience where guests will have the chance to learn, ask candid questions of the local vendors and artists present, and hone their styling and photography skills. Because of the incredible response we have received about our styled shoots at past Bloom Workshops, we decided to create an entire day dedicated to this area! Oozing with gorgeous touches, bride and groom models, lovely tablescapes and an awe-inspiring invitation suites, no detail is left untouched. Light snacks, desserts and drinks are provided for our guests, but we do encourage you to eat lunch before arriving.
This workshop will take place at a stunning mansion full of charm and beauty, Venue3Two. A hidden gem to Grand Rapids, MI, our restored 1920's venue boasts rooms dripping in character, gorgeous tile details, beautiful kitchen, wooded grounds, and more surprises our attendees will love as the backdrop for our two separate styled shoot vignettes.
middle photo by Elm Pictures
Location
Venue3Two: 3232 Shaffer Ave, Grand Rapids, Michigan 49512
Parking lot available onsite.
Ticket Inclusions
What exactly does your ticket include? Find out here.
Guests will soak in knowledge from the following teaching sessions: How to Create & Execute a Styled Shoot, Photography Tips & What to Bring on a Shoot or Wedding Day, and How & Why to Get Published.

Guests will get the chance to attend a breakout session either flat lay styling OR posing.

Each attendee will get ample time to photograph and style all of our vignettes. We will have two completely unique wedding shoots designed, each complete with bride, groom and / or bridesmaid models, tablescapes dripping with flowers, dessert, details such as ribbon, rings, styling boards, invitation suites, and more.
Attendees will have the opportunity to ask questions which will be answered by a panel of industry experts at the end of the workshop. Soak up knowledge from these talented creative business owners and get your burning questions answered. Everything from pricing to vendor relationships, wedding day timeline, etc.—nothing is off limits!

Light snacks, sweets and drinks.

Networking and access to The Bloom Workshop Network after the workshop ends.

Future discounts on all workshops and products as a Bloom Alum!
This event is sold out. Get on the waitlist below:
We are delighted to have talented designers, photographers, and other creative professionals as a part of our Q&A Panel at the end of the workshop.
Learn about each one below!
RHIANNON BOSSE, RHIANNON BOSSE CELEBRATIONS
Rhiannon Bosse believes in the power of celebration. As founder and creative director of Rhiannon Bosse Celebrations, she has helped thousands around the world plan weddings and toast other milestones with a distinct blend of class and contagious joy, all of which prompted VOGUE and BRIDES Magazine to name her one of the top wedding planners in the world. When she's not designing flowers or creating handmade soap, she's on adventures with her husband and their two sons, Lachlan and Ev.
Rhiannon will be sharing her expertise with us on running a successful small business and all things flowers and events. She's a wealth of knowledge and we can't wait for you to meet her on our Q&A Panel.

website | instagram

JENNIFER HALF, BLOOM FLORAL DESIGN
Jennifer Haf founded BLOOM Floral Design in 2008 in response to her love for sharing cut garden flowers from her Northern Michigan backyard. Having since studied under some of the most celebrated designers and with her team executING hundreds of regional and destination events, Jennifer radiates her love for all things natural into the designs BLOOM creates. With a team of talented designers and assistants, we are thrilled to offer our exclusive services to all of our Northern Michigan and destination wedding clients.
Jennifer will be creating a gorgeous vignette for our styled shoot— you'll be ooing and ahhing over it all day! She'll also be sharing her knowledge with us on our Q&A Panel.


website | instagram
ASHLEY SLATER, ASHLEY SLATER PHOTOGRAPHY
I have been a storyteller from a young age. When I discovered photography, I discovered how to tell stories in an incredibly stunning way and was hooked. Based in the midwest, I'm primarily a wedding and portrait photographer and love shooting with my film camera as much as possible. When I'm not photographing weddings or running the Bloom Workshop, you can find me at home with my husband and two small boys. I'm a wine and food enthusiast and enjoy traveling, cooking, eating and exploring new cities.
Since teaching at The Bloom Workshop, I've found a new passion in passing on knowledge and empowering women in the business and photography skills. I find such thrill in the fact that every lady leaving can successfully navigate their camera settings and feel confident in taking great photos!
My work has been featured on Style Me Pretty, Wedding Sparrow, The Knot, and a number of other wedding blogs and print magazines.
LINDSAY PRITCHARD, WILDFLOWER DESIGN CO.
Windflower Design Co. is a floral-focused creative studio based in West Michigan specializing in expressive design, incorporating locally grown blooms and crafting intentional compositions. They serve southern, northern, and western Michigan.
With a background in fashion and graphic design, founder Lindsey Pritchard, takes a collaborative, artistic approach to floral design. Her appreciation for unique product leads her aesthetic, showing off the natural beauty of each variety. A lover of both color and neutral palettes, she embraces the seasons through her work.
Lindsay will be designing beautiful florals for one of our styled shoot vignettes (just you wait!) and sharing her expertise on the Q&A Panel to answer your questions!

MICHAELA BEEL, MICHAELA NOELLE DESIGNS
I've always had a passion for interior design, as I grew up building floor plans out of jenga blocks on my bedroom floor. My passion for design has always been a part of my life, so with a love for houses and design, I graduated with a Bachelor's degree in interior design from Seattle Pacific University and an AA degree in interior design from the Fashion Institute of Design and Merchandising. I've been authoring my design and lifestyle blog since 2010 and launched her own interior design business upon graduating, where I enjoy serving people and families by creating homes they love. I'm a California girl at heart, but currently live in Michigan with my my husband and pup. I'm a lover of flowers, beauty products, the color lavender and my people.
As the co-founder of Bloom, I have a passion for teaching women about blogging, social media, styling and design. I'm honored to have design work featured on RueMag, Style Me Pretty, Glitter Guide, Martha Stewart, 100 Layer Cake and more!
SAMANTHA VANDERSON, SAMANTHA JAMES PHOTOGRAPHY
Samantha is a Michigan based wedding photographer and a grateful wife and mother. Her work has allowed her to photograph some of people's most celebrated moments and milestones in life. Samantha is passionate about preserving legacies by capturing raw emotion and memories. She values intentional time spent with her family and friends and loves to serve in her church.
Samantha will be sitting on our Q&A Panel to offer her advice on all things business and photography, as well as helping lead one of our groups during our styled shoot. Her professionalism and gorgeous images are two of our favorite things about Sam!
We are bringing in some of the most talented artists and vendors to help us create stunning styled shoot vignettes for our guests to practice photographing and styling during our workshop. Meet the artists below!
THIS EVENT IS SOLD OUT. PLEASE GET ON THE WAIST LIST ABOVE OR EMAIL BLOOMTHEWORKSHOP@GMAIL.COM
HERE'S WHAT WE'LL DO!
12pm - 5pm
How to Create & Execute a Styled Shoot
Photography Tips & What to Bring on a Shoot or Wedding Day
Breakout Sessions:
1. Posing with Ashley Slater Photography / 2. Flat Lay Styling with Michaela Noelle Designs
How & Why to Get Published
Styled Shoot with 3 vignettes:
1. Wedding ceremony with paper goods, florals, models / 2. Wedding tablescape with paper goods, florals, models / 3. Engagement style in Venue3Two's vintage kitchen
Q&A Panel
Farewell
Styled Shoot Inspiration
Inspiration coming soon! For now, check out our past Styled Shoot workshops:
Hear what past attendees have to say about their time at bloom:
Before Bloom, I felt unsure of what my strengths were as an artist– but now, I have never felt more confident in my work and who I am as a creative!

"How did this Midwestern-small-town-girl's passion for bespoke styling all begin? It all started at none other than the Bloom Workshop! All the attendees had split up for a break out session, and Michaela and Ashley had laid out multiple invitation suites, the softest dyed silk ribbons, engagement rings, ring boxes, flowers and more on a table and said, "let's begin styling!"

My creative heart felt like I was a little kid playing with finger paints! It was such a freeing feeling to experiment with textures, backgrounds, and colors. As we learned from the best, it was exhilarating to see how all of the items could be paired together in certain ways to tell a story, evoke a feeling, and to make for a beautiful photograph. As a photographer, I knew this skill was something I wanted to spend more time developing.

Now, a year later, I have organized editorial shoots, helped host and curate a photographers' shootout, have styled more invitation suites than I can count, and am able to offer styling services to my clients for branding imagery and editorial shoots–– and to think that all has happened just since my time at Bloom Workshop last year! Before Bloom, I felt unsure of what my strengths were as an artist– but now, I have never felt more confident in my work and who I am as a creative!" — Shea Brianne Photography
Questions? Want to say hello or be a part of this workshop?
Please contact us here.