Bloom bash Dallas, texas
November 5-6th, 2019.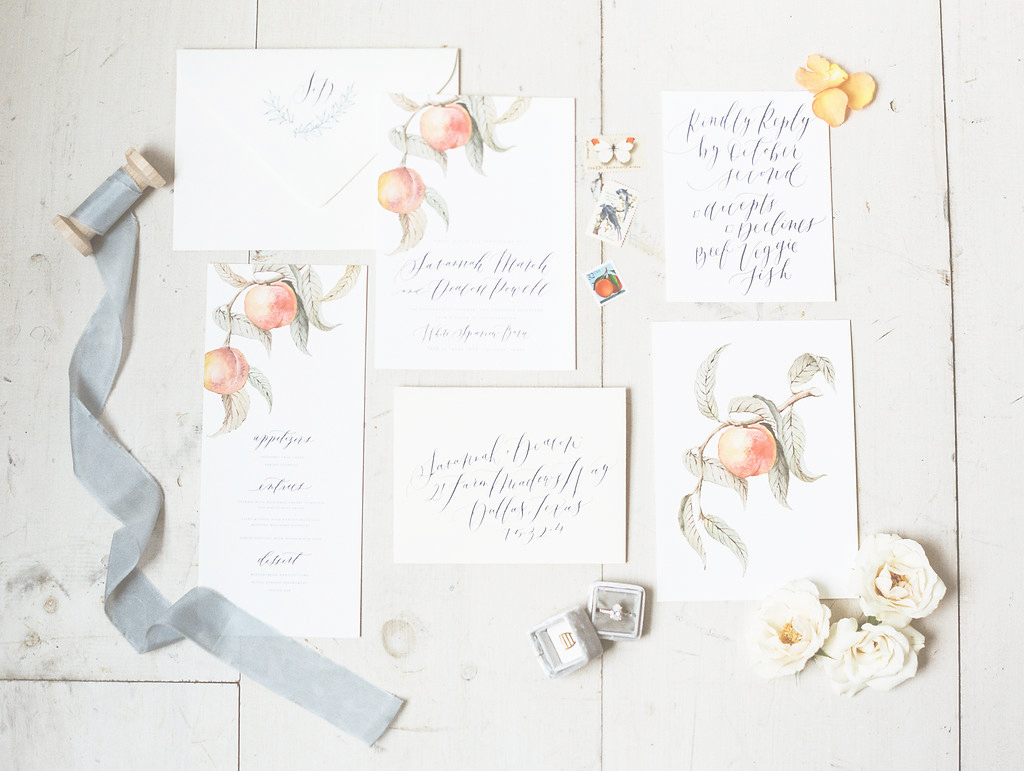 We are so thrilled to bring Bloom Bash back to Dallas, Texas in November of 2019! Our workshop will take place at the stunning White Sparrow Barn. After hosting Bloom Bash at this venue in 2017, we fell in love with it's beauty and just had to return! While the white barn is breathtakingly beautiful, the surrounding grounds are just as gorgeous with stately trees, fields of green and a beautiful lavender field. Less than an hour from downtown Dallas, Quinlan is a short drive and world away from the city's hustle and bustle, which is why it's the perfect place for us to spend two days together learning. We can't wait for floral class under the trees, a stunning photoshoot in the gorgeous spaces inside and out among the greenery, as well as learning and growing together in this beautiful, charming barn!
Directions, Accommodations & More
7950 Co Rd 2412, Quinlan, TX 75474
We have a hotel block at The Hampton Inn in Rockwall, TX for $115 / night which you can book here. We also suggest checking out local air bnb's.
Ticket Inclusions
What exactly does your ticket include? Find out below.
Two full days of education and learning. Time-tested strategies from industry leaders, practices you can put into action in your business and blog now, and hands-on training.

Branding & Business Class: you will work on developing a mission statement, ideal client, and words to use to describe your business with your fellow attendees. We circle the room to help brainstorm and be your sounding boards!

Blogging 101 Session: why should you be doing it? And -- holy wow -- HOW do you possibly do it?

Social Media Strategy Class: we get down to the nitty gritty of how to use Instagram, Facebook, Pinterest and more for your business. It's not always about the number of followers. You'll learn how to engage the followers you DO have and gain their loyalty!

Photography 101 Class: you're going to leave knowing how to use that camera of yours! Whether you're a photographer or have a different creative job, we believe upping your skill set is always a way to make you more desirable to clients.

Design and Styling Lab: don't just watch someone do it-- you'll get design principles, then feel empowered to practice styling vignettes like a pro.

Calligraphy Class: take a break from your everyday tasks, put pen to paper and learn a new skill. Maybe you'll be a natural and start writing hand-written notes to your clients!

Floral Arranging Session: creating with your hands in a medium you may not work with everyday is a sure-fire way to garner inspiration and pick up new skills along the way.
Styled Photo Shoot: we pull out all the stops by producing a gorgeous inspiration shoot, complete with models, tablescapes, florals, invitation suites, and stunning rings. This is the culmination of everything you learned at Bloom, as all of your skills will come together, helping you photograph and style the pretty details for your portfolio. With experts to help you along the way, this is a safe place to practice and continue learning.

Q&A Panel: after our two days together, we're sure you'll have some questions, so we set aside ample time to get those burning questions answered from our expert panelists, who you'll have access to all workshop long.

Networking opportunities. Bloom takes pride in featuring speakers and guests who love to share their hearts and success. You will love the warm environment that sets the stage for developing new lasting friendships, mentors, business partnerships, and collaborations.

Catered breakfast and lunches on both days of the workshop.

Professional headshots of yourself or your team. Ashley Slater Photography will be providing an opportunity for you to have your photos taken for your business or blog.

A sweet box of swag and other thoughtful gifts, sprinkled over the two day workshop.

Support after the workshop comes to an end. We love to continue working with you even after the workshop is over. Our Facebook page provides a space for attendees to bounce ideas off one another and share success!

Believe it or not, even more surprises than those listed above are in store for our guests!
New to Bloom? You're going to want to check out more about our workshops, strategies, & all about Bloom Bash here.
will you be one of 25 women to join us for Bloom Bash Dallas?!
We are delighted to have a team of artists, bloggers, photographers, designers and more coming to Bloom Bash to teach our guests for our two day retreat.
Learn about each one below!
ALEX BRAY, PRAIRIE LETTER SHOP
Alex Bray grew up on the West Coast, the daughter of a teacher/crafter mom and a film executive dad. Given her family history, it makes perfect sense that she would end up as a teacher-­turned­-creative entrepreneur. With limited television allowed in her household, Alex filled her time with art projects and make believe businesses. Her love for lettering was apparent early on; she lettered her aunt's wedding invitations at the age of 12. After a few more years teaching, Alex took a leap of faith that landed her in the middle of the country, in Tulsa, Oklahoma, where she began work as a teacher trainer. Needing a creative outlet, she opened an etsy shop and fast forward to June 1, 2015, she opened Prairie Letter Shop full-time!
Alex is excited to be sharing her love of calligraphy and lettering with Bloom Bash attendees during the Calligraphy session. She's also thrilled to help teach the flat-lay styling breakout session and share her expertise on the Q&A Panel.
website | instagram
AMY OSABA, AMY OSABA EVENTS
A self-taught designer, you could say that flowers found Amy rather than the other way around. After a successful career as a professional ballet dancer, Amy's innate sense of movement, grace and grand vision translated seamlessly to the magical world of florals and design. At first glance, her signature work evokes a sense of loose, wild abandon while her keen eye and desire for precision have cemented Amy Osaba Design reputation as one of the South's most sought-after event designers. Clients, colleagues and friends alike admire Amy for her balanced approach to art and life. She believes in the power of good, fun and strong females to make the world go round.
Amy is joining Bloom Bash for the 4th time and will be sharing her love, passion and gifts of flowers with attendees in the floral arranging session, as well as her business expertise in the Q&A Panel.
ASHLEY SLATER, ASHLEY SLATER PHOTOGRAPHY
Ashley has been a storyteller from a young age. When she discovered photography, she discovered how to tell stories in an incredibly stunning way and was hooked. Based in the midwest, Ashley is primarily a wedding and portrait photographer and loves shooting with her film camera as much as possible. When she's not photographing weddings or running the Bloom Workshop, you can find her at home with her husband and three small boys. She's a wine and food enthusiast who enjoys traveling, cooking, eating and exploring new cities. And like Michaela, she enjoy's her Monday nights cozied up watching The Bachelor.
Since co-founding The Bloom Workshop, Ashley's found a new passion in passing on knowledge and empowering women in business and photography skills. She finds such thrill in the fact that every lady leaving can successfully navigate their camera settings and feel confident taking great photos!
Ashley's work has been featured on Style Me Pretty, Wedding Sparrow, The Knot, and a number of other wedding blogs and print magazines. Alongside Michaela, Ashley teaches many sessions at Bloom Bash including the why's and how's of blogging, how to use social media for your business, photography & design principles, the client experience breakout session, and more.
MICHAELA BEEL, MICHAELA NOELLE DESIGNS
Michaela's always had a passion for interior design, as she grew up building floor plans out of jenga blocks on her bedroom floor. Her passion for design has always been a part of her life, so with a love for houses and design, she graduated with a Bachelor's degree in interior design from Seattle Pacific University and a degree in interior design from the Fashion Institute of Design and Merchandising. Michaela began authoring her design and lifestyle blog in 2010 and launched her own interior design business upon graduating in 2013, where she enjoys serving people and families by creating homes they love. While she's a California girl at heart, Michaela currently lives in Michigan with her husband and Australian Labradoodle, Lincoln. Ask her how they met sometime— it's a fun story ;)
As the co-founder of Bloom, Michaela has been given the gift of combining a few of her passions: teaching (she grew up forcing neighborhood kids to "play" school with her as the teacher, of course!), design, creativity, and serving others. She's honored to have design work featured on RueMag, Style Me Pretty, Glitter Guide, Martha Stewart Crafts, 100 Layer Cake and more. At Bloom, Michaela joyfully teaches alongside Ashley on sessions including the why's and how's of blogging, how to use social media for your business, photography & design principles, flat lay styling, how to create & execute a styled shoot and more.
RACHEL GREEN, INTENTIONALLY DESIGNED
Rachel Green is an entrepreneur, graphic designer, writer, and glass half full kind of gal dedicated to helping you build an intentional business that gives you the freedom to live a more intentional life. She believes in building purposeful and intentional lives and businesses, that serve each other well. For the last 6years, she's been serving women just like you. Women who want more from life - who want the freedom to do what they love and live the life they dream of living too. Through intentional business development, valuable education and resources, and a place of community, she has been wholeheartedly devoted to helping you create an intentional life and business through her business, Intentionally Designed.
After designing Bloom's website in early 2018 before their launch, Rachel is thrilled to be teaching the session on Branding at Bloom Bash Dallas, as well as speaking on the Q&A Panel where she'll share her knowledge on branding, blogging, creating an email list and a business that doesn't overwhelm you, and graphic design.
LAUREN RODGERS, BOX + BOW
Lauren Rodgers is the founder of Box + Bow Gifting Studio, a creative boutique that specializes in styled gift designs for everyday occasions, corporate events, wedding welcome bags/baskets and workshop swag. Since its start in early 2015, Box + Bow was one of the first to introduce off-the-shelf and customizable gift boxes, and has been humbled to design boxes for Facebook, Kaiser Permanente, Adobe, and the San Francisco Giants.
With a background in corporate marketing, Lauren was a project coordinator her first job out of college and facilitated branded merchandise orders for large companies. It was here that she found her love for all things product and swag related, and the hobby of creating gift boxes for friends and family began, then grew into a full-time business called Box + Bow. She lives with her husband Ryan and two kids, Avery and Ford, in South Charlotte (a recent move across the country!), and enjoys spin class, dry shampoo, Amazon Prime, couch cuddles and backyard bonfires at their new Southern home.
As a previous attendee and welcome basket vendor for past Bloom Workshops, Lauren is thrilled to share her expertise on elevating the client experience, knowledge of small business ownership and styling tips during the flat lay styling breakout session + Q&A Panel.
website | instagram
SHAUNA VEASEY, SHAUNA VEASEY PHOTOGRAPHY
Shauna is a fine art film photographer based out of Atlanta. Giving others the ability to tangibly touch and see an emotion and story that is captured with her camera is a gift she is honored and blessed to share.
Producing artistic moments in time is not her only passion but a craft that inspires her every single day. She is always on a journey to find the most beautiful natural light and airy seasonal colors for each and every one of her sessions.
If she is not behind the camera you will most likely find her at a little league baseball game with the family or daydreaming about their next family adventure. Shauna will be speaking on the Q&A Panel as well as leading a breakout group where she will teach the technical elements of shooting in manual for beginners as well as detail photo techniques for the more seasoned photographers in attendance.
MATTI GRESHAM, REAL IS THE NEW BLACK PODCAST
Matti Gresham is a podcast host, interior photographer and instagram story lover. She is married to Clint Gresham and has an 8 month old baby girl named Zoe. She lives in Dallas,TX with her family and their puppy, Bear. Matti is passionate about making people laugh, feel connected and less alone. On a weekend, you could find her outside, playing with her daughter, and hanging at home like the true homebody she is.
JILL ATOGWE, GOLD & GRAPHIC BLOG
Jill is the woman behind the lifestyle blog Gold & Graphite, and her goal is to make her life beautiful and glorify God with everything he has entrusted to her. She has been married to her husband Oshiomogho, for 7 years and she is mama to her 3.5 year old son, Oshiolema, and her 2-year-old daughter, Keogena. They recently moved to the Lone Star State and are happy to call Dallas home.
Jill has been a stylist for Anthropologie and creates custom illustrations, but most of her time is spent creating blog content including healthy meals, outfit ideas and tips for traveling with littles. After attending Bloom Bash Dallas in 2017 and continuing to author her blog and grow in her knowledge of all things creative, Jill will be sitting on the Q&A Panel to answer questions about creative entrepreneurial life, social media, blogging, creating content, business and personal life balance and more.
Come learn from this incredible group of talent and register for your seat today!
Day One, november 5th, 2019
9:15am-5:15pm
Strolling Breakfast
Welcome & Introductions
Session A: Blogging
Session B: Branding with Rachel Green of Intentionally Designed
Lunch
Session C: Brush Calligraphy with Alex Bray of Prairie Letter Shop
Session D: Photography & Design Principles
Session E: Breakout Session 1
A. Photography with Shauna Veasey Photography
B. Design, Styling & Styled Shoots with Michaela Noelle Designs
Session F: Group Critiques of online presence
Day Two, november 6th, 2019
9:15am-5:30pm
Breakfast
Session G: Social Media
Session H: Breakout Session 2
A. Client Experience for Photographers with Ashley Slater Photography & Shauna Veasey Photography
B. Flat Lay Styling with Michaela Noelle Designs, Prairie Letter Shop & Box + Bow
C. Bridal Bouquet with Amy Osaba
Lunch
Session I: Floral Arranging with Amy Osaba
Session J: How to Get Published
Session K: Editorial Styled Photo Shoot
Q&A Panel of Experts
Closing & Reflections
Farewell
Styled Shoot Sponsors & Inspiration
Inspiration + Artists COMING SOON
Hear what past attendees have to say about their time at Bloom Bash.
"Now, after attending Bloom I can officially say that I am a full time creative and I can't wait to go back to another workshop!
Before Bloom I was juggling multiple jobs I wasn't giving 100% to any of my work and I was stretching myself thin between all of my jobs and businesses. I've been to two Bloom Workshops within the last 2 years and both workshops opened my eyes to the possibilities that I could achieve.

The last Bloom Bash in Chicago, I met other creatives that turned into friendships, and these friendships with these other creatives have helped me take the leap to be full time with my photography!" --Macy Krall, Macy Marie Photography
"It was the perfect timing to learn about how to effectively market and run my 'lil side hustle, and gave me the encouragement and fire to make it my full hustle!

Before Bloom I was actually laid off from my marketing job in March this year and feeling a bit lost in life, unsure of my next move. I had been following this workshop for a while with dreams to attend and learn how to make my business flourish.

Besides having the opportunity to collaborate and engage with a room full of incredibly talented and passionate ladies, I took away key tips and ideas on strategy, social media, project management, client care, and so much more. I will forever be thankful for the chance to b l o o m at this workshop, the relationships I made, and knowledge I gained. I can't recommend it enough to my fellow entrepreneurs, day dreamers, and creators!" — Meg Adamik Creative
Questions? Want to say hello or be a part of this workshop?
Please contact us here.